Welcome to Four the Paws!
Four the Paws has been established as a non-profit organization dedicated to the rescue of abandoned, injured, and homeless strays in the Bucks County and Philadelphia areas. Animals in our care will receive immediate and appropriate veterinary attention that will include a wellness exam, testing, age-appropriate vaccines, and any additional medical assistance.
These neglected animals will be spayed/neutered if necessary as soon as possible and then placed in carefully selected secure foster care. This safe haven will afford all proper and fundamental essentials needed for the physical as well as emotional well-being of the rescued animals. In addition, each animal will be evaluated for its individual re-homing requisites with the intent to adopt to responsible homes.
Four the Paws will also promote and place emphasis on educating the general public in respect to proper pet care. This goal will help ensure the welfare of animals that are available for adoption as well as that of those fortunate ones who have already been placed in good homes.
Our adoptable animals can be visited at various adoption events throughout the year and at our adoption center located at the Newtown Pet Valu, 2814 S Eagle Rd, Newtown, PA 18940.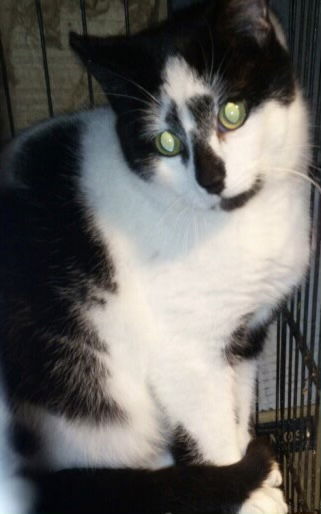 I had a very sad beginning in life. My mom, brothers and sisters were living at a gas station. We were being fed by a kind man. One day he came to feed us and I was the only one left alive. The man to
...read more about Matteo